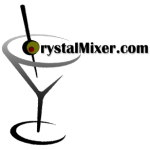 AD NETWORKS
Are you looking to possibly advertise your products or services on our website? Please contact our marketing team for a personalized ad space to fit your budget.
COLLABORATIONS – A collaboration is the process of two or more organizations working together to achieve a goal.
We are all about finding amazing influencer and brand partnerships around the world. Get in touch to collab with us! Please contact our team with your proposal.
AFFILIATE NETWORKS
Looking for a unique affiliate partner? Please contact us via email for more information.
SPONSORED POSTS
Every once in a while we do allow sponsored posts on our website, please feel free to reach out to our marketing team for more details.