There are various types of glassware of different shapes and sizes, all serving their own purpose. Learning which drinks belong to which glass is beneficiary to both you and your customers. They receive a higher quality drink, which in turn reflects back on you and / or your establishment. What Glass with what drink? Be sure to have a look at our Drinks By Glass page for the Most Popular Glassware Used for Drinks!

Always ensure all glassware is cleaned spotless prior to serving it to your customers. Wash glasses with warm water and a small amount of detergent (not soap), rinsing them afterwards with fresh cold water and polishing them with a suitable cloth. Hold glasses by the base or stem of the glass to avoid fingerprints.
Must-Have Bartending Glassware
---
Spills, Breakage & Handling
---
Always pay good attention to your glasses, because like your drinks, your customers will be coming into direct contact with them constantly. Here's some advice on handling glass and accidents with glass.
Breakage & Spills
---
It never hurts to be too cautious when handling glass. If you drop a glass, don't try to catch it, let it fall. If a glass is dropped and it breaks, wear gloves, and use a broom, dust pan or damp cloth to pick up the pieces. You should have these on stand-by.
Always be ready to clean glass breakage up, it will happen. Whenever anybody breaks a glass, make it your priority to get it cleaned up.
If you break a glass near ice, the chances are there's shattered glass in your ice. Throw away all of the ice! Its just not worth it.
If you spill or knock over a drink, try not to make a production of the situation. Your customer wants his drink, so clean the spillage up and get it to him, then forget it ever happened.
Handling
---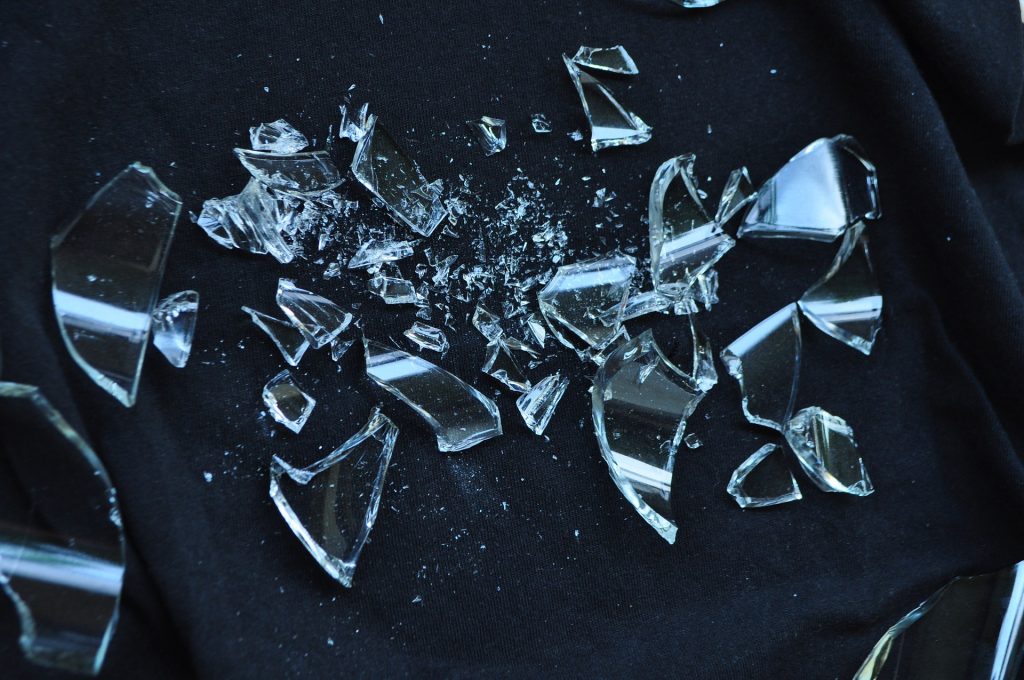 Never just push a glass to move it, always pick it up and place it where you want it. Use the stem or the base to pick glasses up, meaning you not only avoid getting fingerprints on the top of the glass, but you're given more support to carry it.
If you clank two glasses together, one will almost always break.
Glass doesn't agree to sudden changes in temperatures, therefore never add ice to a hot glass or hot liquid to a cold glass. The thermal shock may shatter the glass.
Never use glassware to scoop ice from a bucket or otherwise. Tiny glass slivers break off when pushed into ice, and the glass can shatter, leaving you with glass and blood in your ice. Use an ice scoop.