The Best of the Best Glass Bottles Period!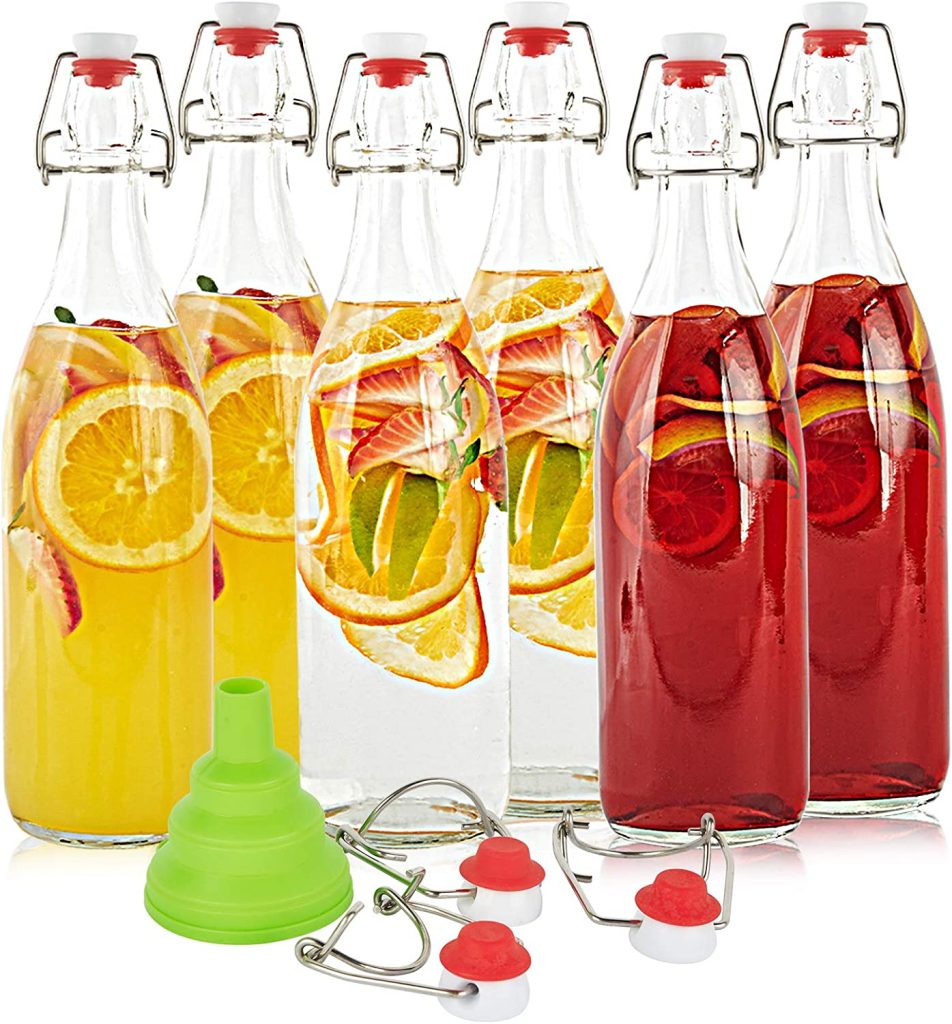 Glass flask bottles have been best fit to infuse liquors and also to store them. Since this task involves shaking the flask to mix ingredients, you typically need a bottle with a top that stays put and sealed, all while being made of sturdy glass.
These flasks have a cork top with a rubber hermetic seal which expands to keep the liquid in and the air out. No matter how tightly we close them, opening them is easy with the metal swing top.
You can also put labels on the front. This is great for knowing exactly what's in each bottle.
Most flask's require hand-washing, but are fairly easy to clean. They also have no problem being put into the freezer to chill an infusion.
These are our top glass bottle selections below.
Our Picks
---
---
---
---
A variety of bottle colors are also available!
---
---
Latest Blogs
---
Check out some of our latest blog posts!