When it comes to popular spirits, an expensive tequila is a bottle that can be worth the money. The most expensive tequilas are made with quality ingredients and aged to perfection for a smooth flavor. While the best brands are expensive, high-end tequila has become a status symbol and investment. Whether you're looking for a limited production or a name brand that exudes luxury, there are several fancy tequila bottles to consider.
To inspire you, we've compiled a list of the most expensive tequilas in the world. From Don Julio to Patron, explore these expensive bottles to find tequila you'll love!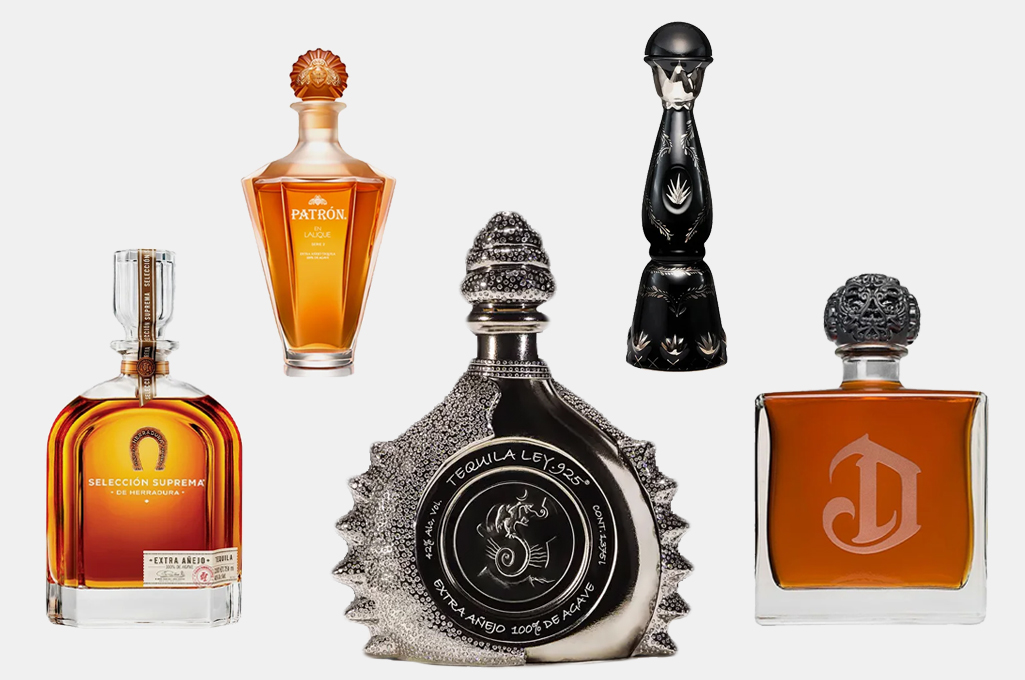 Most Expensive Tequila Bottles
---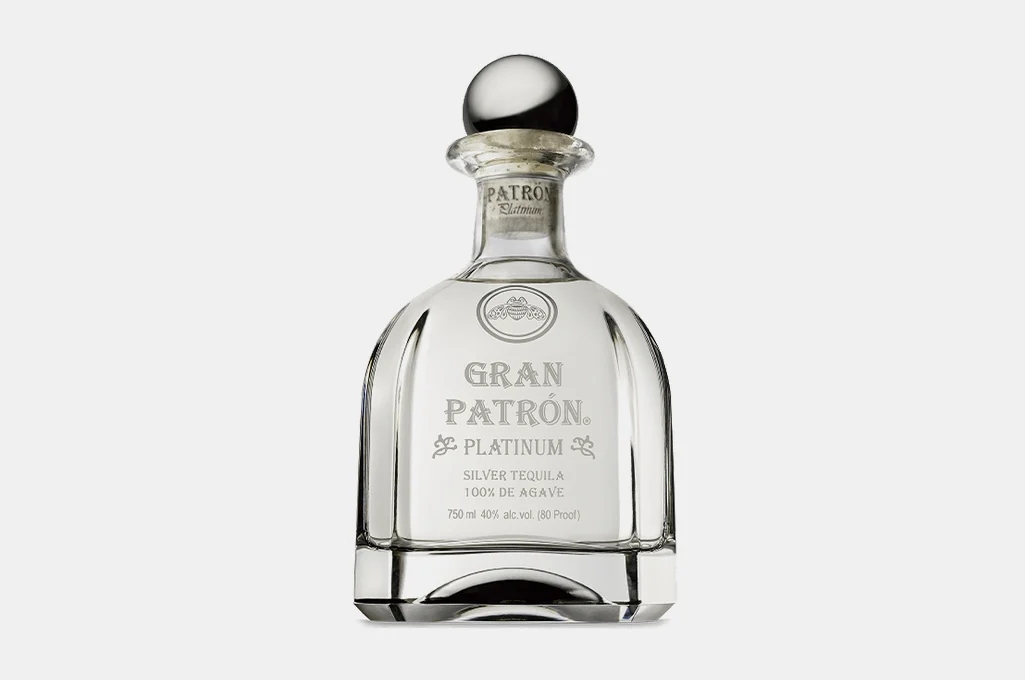 Gran Patrón Platinum Tequila
Price: $100+
As one of the most expensive tequila brands, the Gran Patrón Platinum is packaged in a fancy bottle that looks classy. This spirit is triple distilled and on the affordable scale of the luxury blanco tequilas.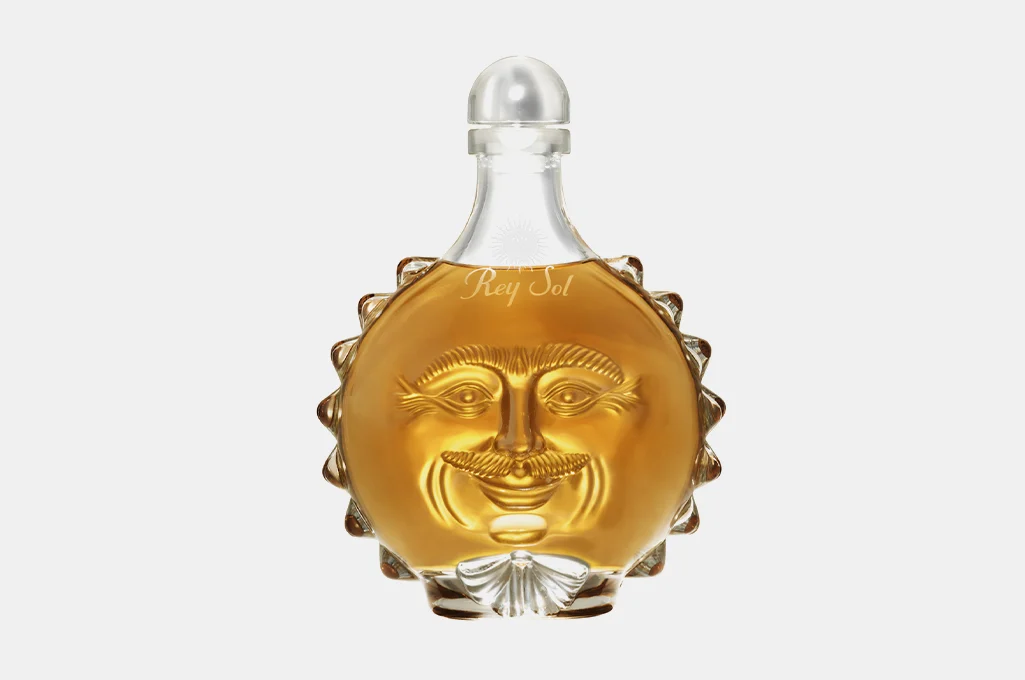 Casa San Matias Rey Sol Extra Añejo Tequila
Price: $250-350+
The Sun King is an expensive tequila in the world of exotic tequilas. It's an extra anejo tequila, much so before anejo was even considered to be a fancy thing. Not only are their bottles crazy looking, they are filled with high quality spirit. The taste pallete hints notes of chocolate, hazelnut, vanilla, oak, roasted almonds, and dried fruit. What a combination, you don't even find those in desserts these days!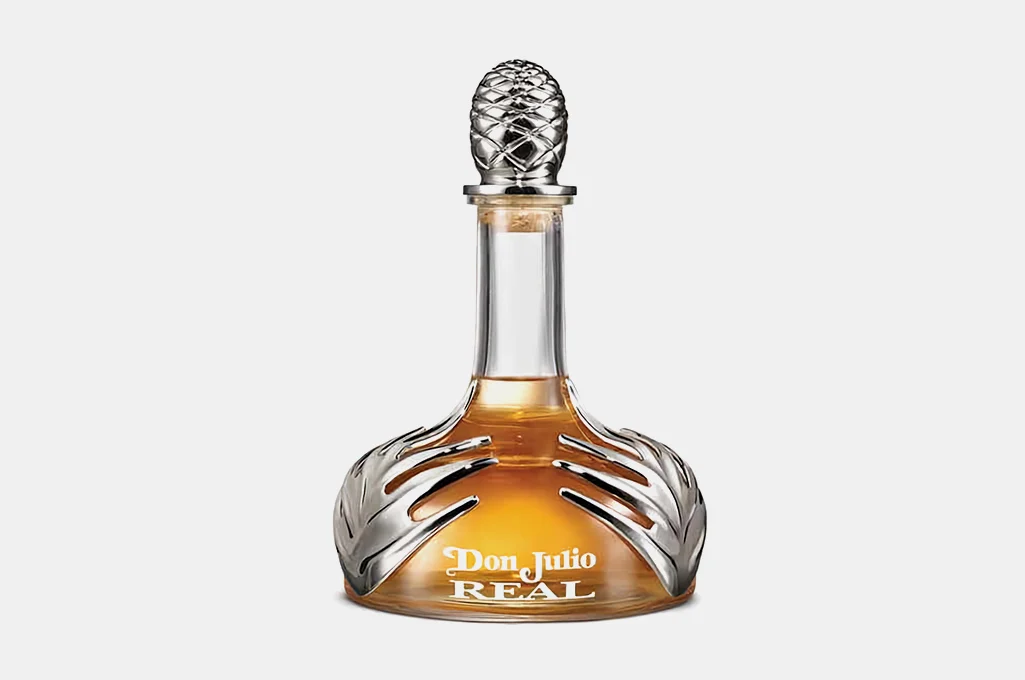 Don Julio Real Tequila
Price: $350
Don Julio has been better known for reposado or even blanco tequilas, however they have been making their own line of ultra-premium extra anejo for many years now. For the price, they don't disappoint with consistency from bottle to bottle, year after year. Don Julio has one of the biggest distilling operations to keep that consistency going for many years to come.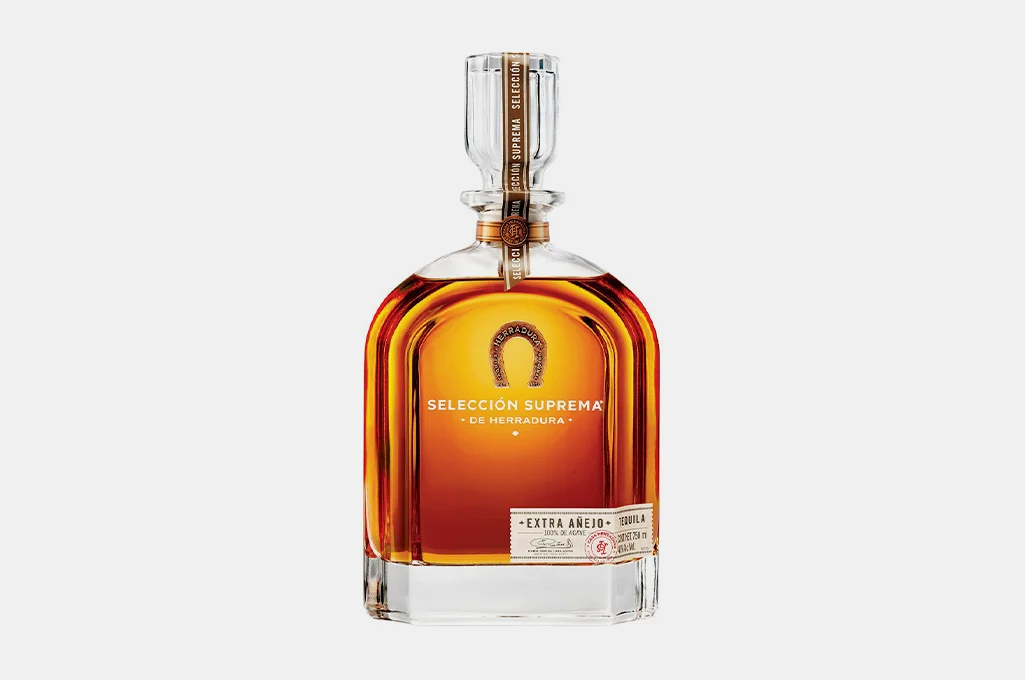 Herradura Seleccion Suprema Extra Añejo Tequila
Price: $350
The Seleccion Suprema extra añejo tequila from Herradura carries the title of being named "Best Extra Añejo Tequila in the World" at the 2014 Ultimate Spirits Challenge. This challenge drew many competitors in the game from every part of the spirits world, while being judged by a panel of industry experts.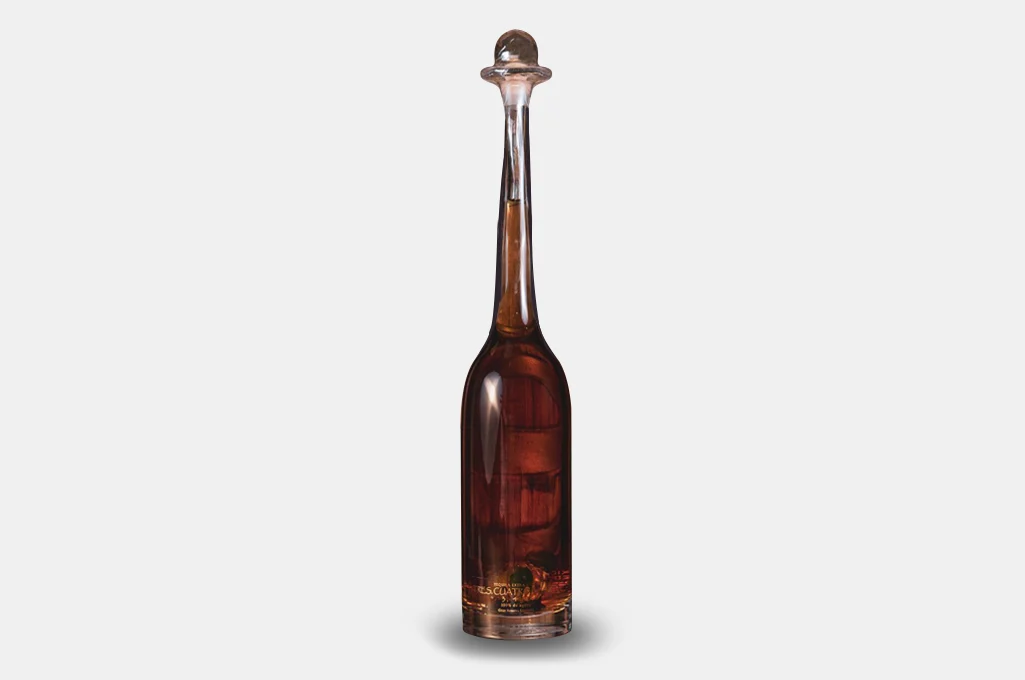 Tres Cuatro Cinco Extra Añejo Tequila
Price: $400
Tres Cuatro Cinco, a masterful blend of tequilas aged three to five years. The Master Distiller behind it? Enrique Fonseca – a legend in the tequila world. This blend of unique aging process gives spirit a high 87+ proof. The spirit is placed in a crystal decanter designed, signed, and numbered by Mexico City art icon Alonso Gonzalez Jr.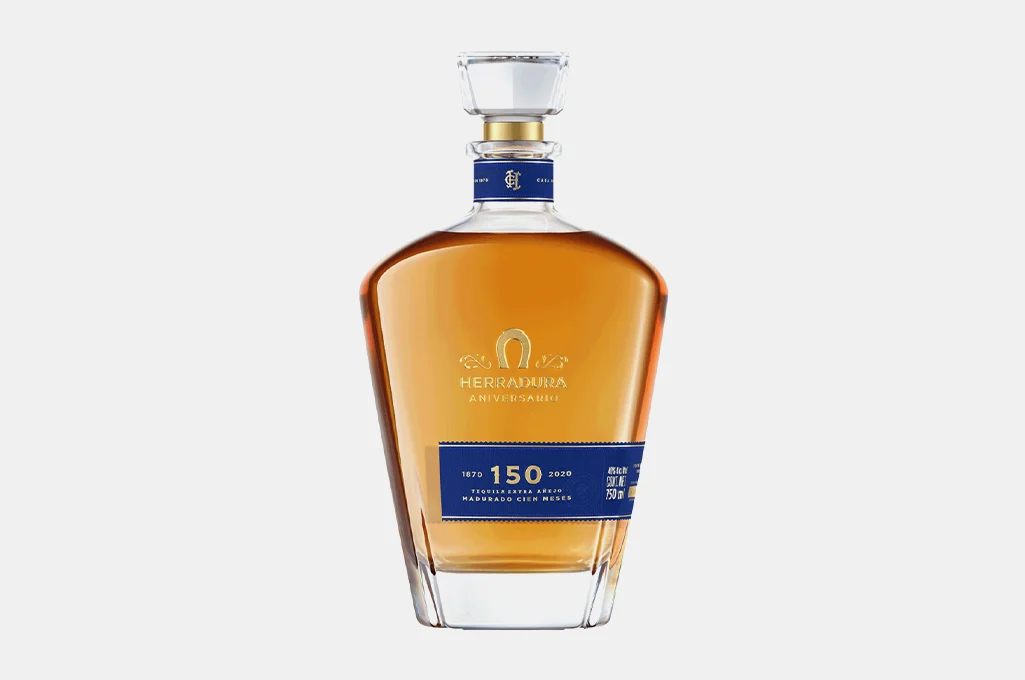 Herradura 150 Anniversario Extra Añejo Tequila
Price: $500
In honor of the 150th anniversary of the Herradura brand in 2020, Herradura's Master Distillers created a 100 month aged extra añejo tequila. That extra long aging in oak barrels mellows the raw agave flavors, giving it an aroma of smoothly flowing dried fruits and vanilla. If you can purchase one today and hold onto it, it could become a great collectors item in the future.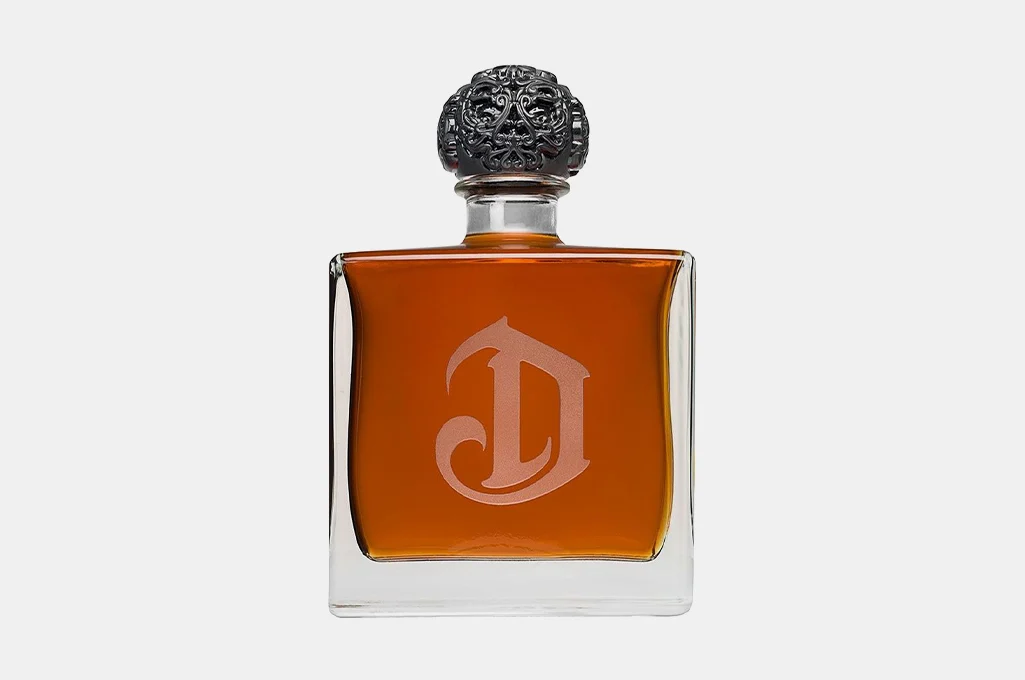 DeLeón Leona Añejo Tequila
Price: $1000
Most of the tequilas in the DeLeón family is considered to be in the luxury price range of tequilas, especially their Leona. The spirit for each bottle is masterfully blended from the top barrels of the year's production and let to rest for about a year in French casks.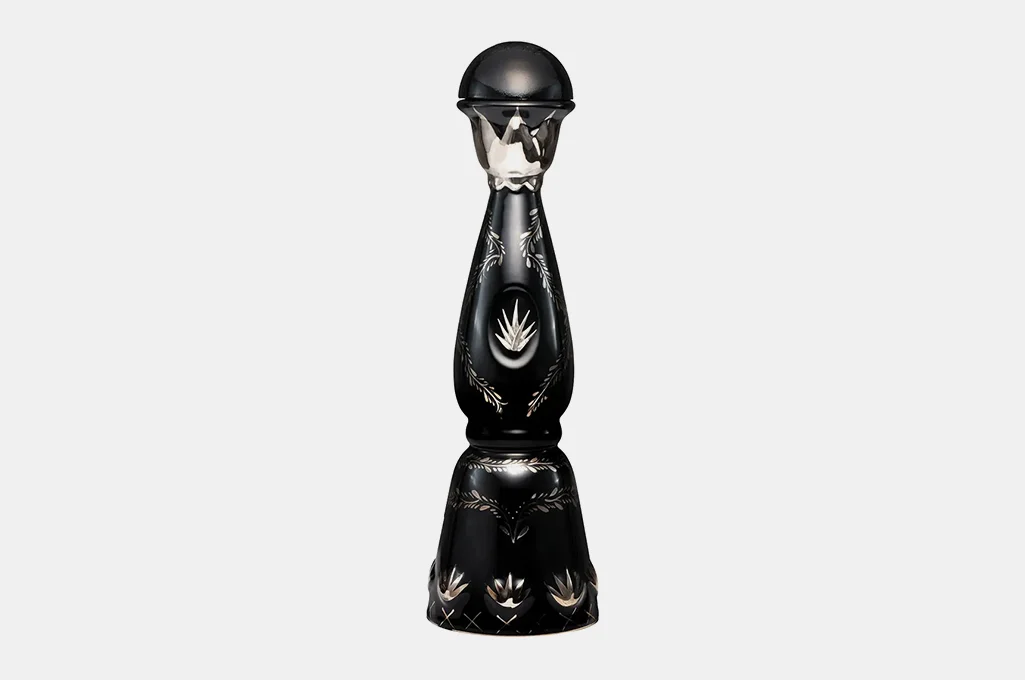 Clase Azul Ultra Tequila
Price: $1,800+
Ahh the Clase Azul, one of my personal favorites from this list. They are well known for their expensive an smooth tequilas which start at over $120. With the Ultra, they took it to the next level, the price comes in at almost $2000 a bottle! But that's because it's decorated in .925 sterling silver, 24 karat gold label, and platinum foil. It's commonly referred to as the Rolls Royce of tequilas!
Barrique de Ponciano Porfidio Tequila Añejo Tequila
Price: $2,000+
Only 3000 bottles of this spirit have been produced, ranging from the years of 1998 to 2001. Its considered a rare bottle to find, and not to mention, the lettering on the bottle is made from real gold.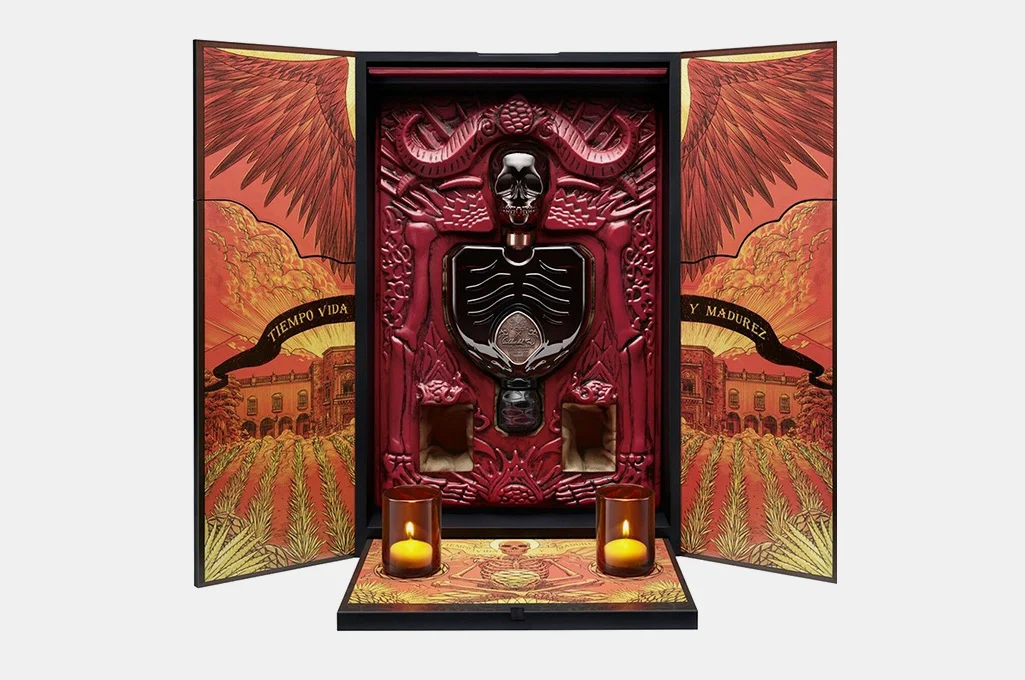 Patrón x Guillermo Del Toro Añejo Tequila
Price: $1,500-$2,500
Guillermo Del Toro is a legendary filmmaker in Jalisco, Mexico – it was only a matter of time until his name made it to the world of tequilas. Its a bottle and packaging is no longer produced and is considered very rare to find. Be prepared to pay an arm an a leg for this one. Those candles, altar, and all are actually part of it's packaging!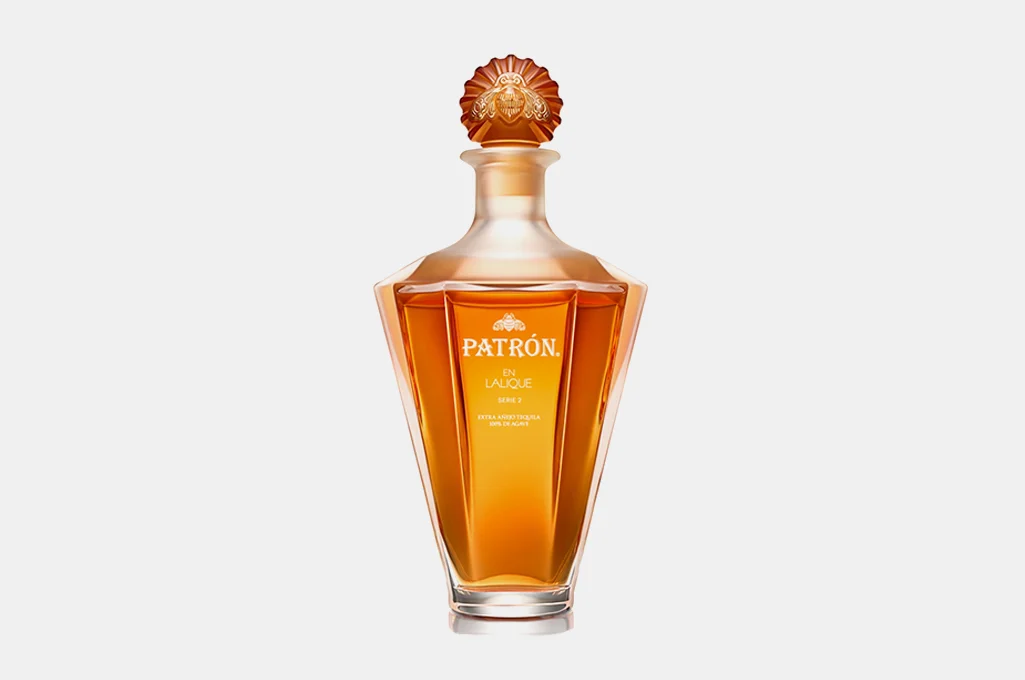 Patrón En Lalique: Serie 2 Tequila
Price: $7,500
Patrón En Lalique set glassware and tequila collectors on a rampage to find these unique looking bottles. It's combination of fine tequila paired with French crystal just blend every so smoothly. The Serie 2 re-imagines the unique shape of the original decanter, as a gem crowned with Patrón's signature bee in white gold.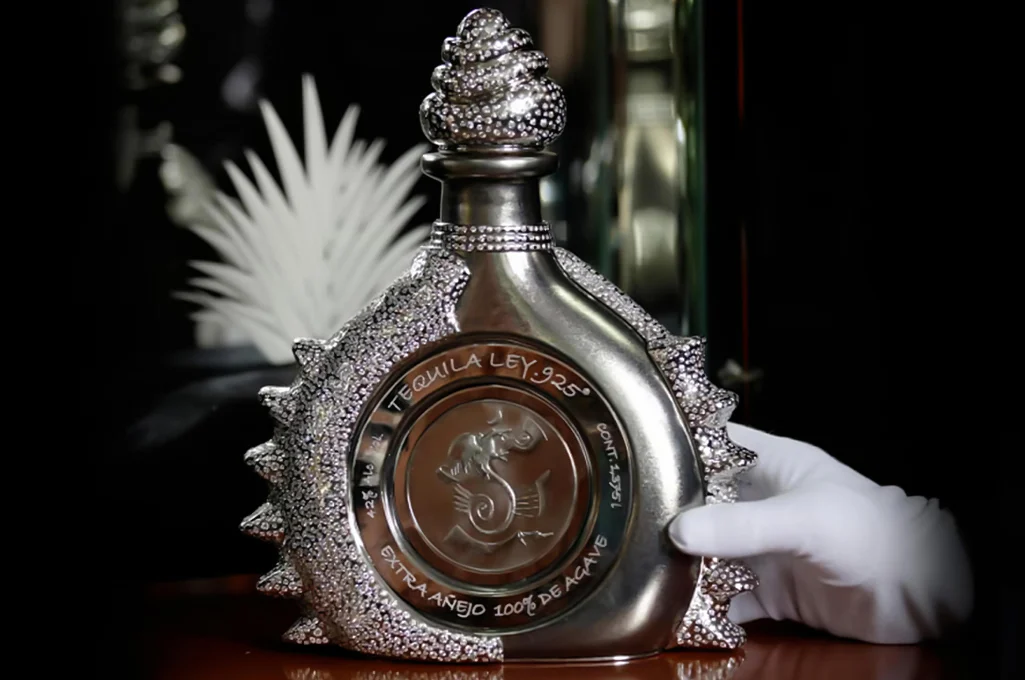 The Most Expensive Tequila In The World: Ley Diamante Tequila
Price: $3,500,000
The Tequila Ley Diamante is the most expensive tequila in the world and will cost you $3.5 million! While the tequila will be high-end and taste great, most of this price comes from the hand-crafted bottle featuring almost 5 pounds of platinum and 4,100 white diamonds. Contained within the bottle, the spirit is a seven year old extra añejo tequila.
Latest Blogs
---
Check out some of our latest blog posts!